The two asymmetric rotors of equal diameters are mounted on high quality low-wear bearings. The high pressure performance and the very low tolerances of the rotors are guaranteed even in case of low power operation.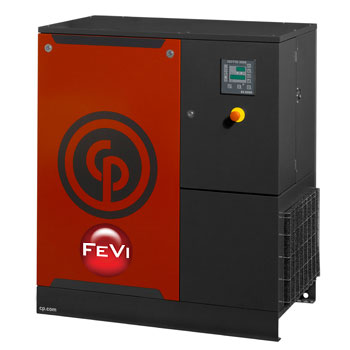 CPA model screw compressor without tank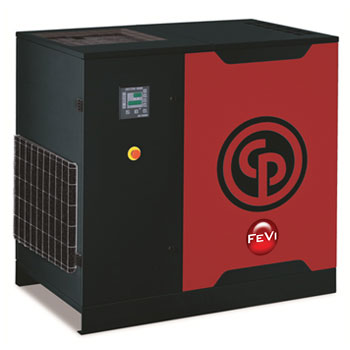 CPB model screw compressor without tank
La Serie CPA-CPB Fevi produce aria secca e pulita adatta per la maggior parte delle necessità. L'assenza di umidità e di particelle solide e liquide non compromette o danneggia in alcun modo la tua sabbiatrice. La Serie CPA-CPB Fevi è studiata per offrire un contenuto residuo di olio estremamente basso. Il separatore aria-olio ha un'ampia area di superficie per la separazione dell'olio, che determina anche una riduzione della caduta di pressione ed una migliore efficienza energetica.
Advantages
Screw groups designed internally
Continuous use including in harsh working conditions
Long lasting straps and adjustable tensioning system for excellent performance
Easy maintenance
Complete and compact solution
Low noise levels allow for installation close to the workplace
270 or 500 L air tank
Refrigeration air dryer
Automatic condensation drainage
Line filter
Professional and technically clean workmanship.
Dry intake filter with silencer.
Asymmetrical oil bath screw for maximum efficiency.
Three-phase class F IP55 electric motor.
V-belt drive with guided alignment tensioner.
High efficiency oil tank with 2 or 3 ppm air/oil separator filter.
Oil level indicator on the external part of the machine.
External pre-filter easily removable for cleaning.
Elegant, sound-absorbing and powder-coated cowling.
Steel base, designed for access and transport from three sides.